Seirei International Research Conference 2023
---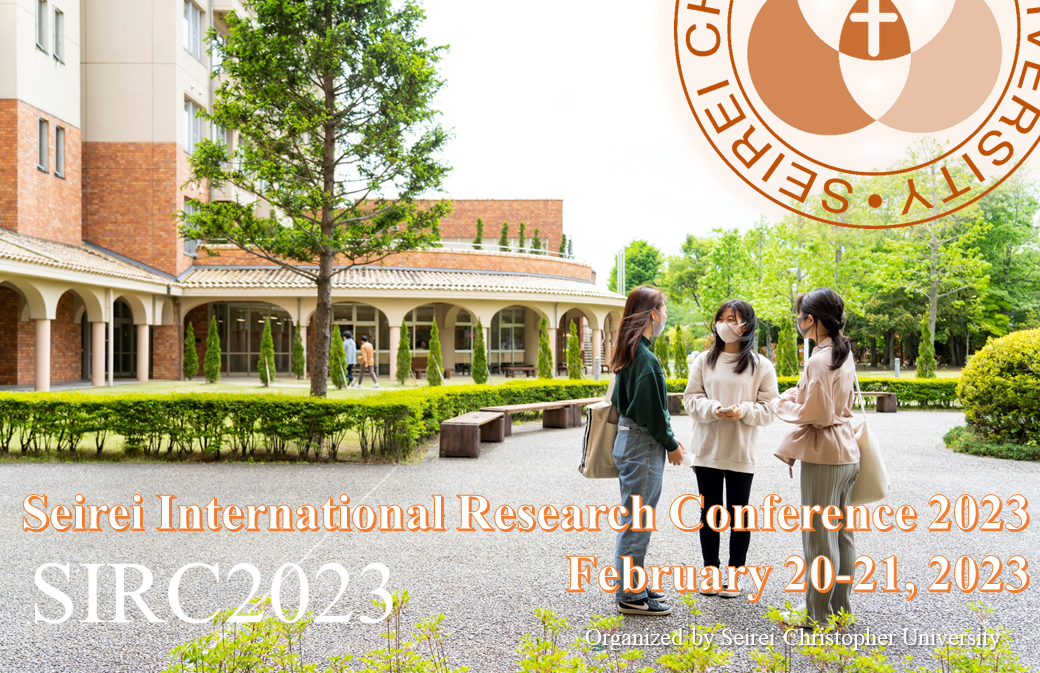 SIRC2023 Award Winner announcement
Thank you for joining the Seirei International Research Conference 2023. It was great to see active engagement from all over the world. We are pleased to announce the winners of the Awards:
Best Oral Presentation:
Ivan Neil B. Gomez, University of Santo Tomas

Best Student Oral Presentation:
Jedbordin Kumkronglek, Chiang Mai University

Best Poster Presentation:
Atsunobu Sato, Seirei Christopher University
Richard A. Callo, Mariano Marcos State University

Best Student Poster Presentation:
Siriyanee Limthongchalearn, Chiang Mai University
Jaira Mae S. Pastor, Mariano Marcos State University
Joechebed C. Andres, Mariano Marcos State University

Special Recognition
Fang Huang, Nanyang Polytechnic
Nica V. Maldia and Jonalyn V. Caday, Laguna State Polytechnic University

Honorable Mention:
Chunyan Yi, The First Affiliated Hospital, Sun Yat-sen University
Yuto Kameyama, Seirei Christopher University Graduate School

Seirei International Research Conference 2023
SIRC2023 welcomes presentations on any topics related to health care, medical care, social welfare and education.


---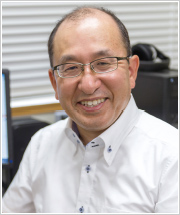 Isamu Shibamoto, Ph.D.
Chair, SIRC2023
Dear Partners, Participants, Students, and Friends,

It gives me great pleasure to announce the 5th Seirei International Research Conference (SIRC) 2023. The purpose of the first conference, which we organized four years ago, was to bring our partner institutions together to share research and research ideas. That goal has already been achieved. Many institutions have already started successful collaborating in education and research exchanges. International students come to study at Seirei Christopher University (SCU) every year. It is noteworthy that professionals who participated in SIRC 2019 learned about Japan at that conference and will be studying and conducting research at SCU in 2022. Our university has become as a hub for many connections, which directly leads to our mutual academic development.

As we can see from the outbreak of the new coronavirus, the world is now connected. We have shifted from friendly competition to collaboration. We are now expected to make new discoveries by sharing our knowledge and discussing our own issues together. At this conference, I sincerely hope that we will be able to exchange research with each other and come up with ideas that we have never thought of before.

Mutual understanding and respect are essential when collaborating with each other. Cultural backgrounds and other factors are essential to understanding people. In this sense, cultural exchange is an important activity in addition to research exchange. It is important to talk together and introduce each other's culture. It would be a great pleasure if this conference could also be a place to learn about the value of diversity.

Since last year, we have included a session for undergraduates. The activities of undergraduates, who will lead the next generation, can be said to be training the next generation of researchers. At the Global Partners Summit, we will discuss specific measures for research, human, educational, and cultural exchange among institutions. New activities have emerged from the summit in the past.

What we have learned from the global infectious disease crisis is the ability to be resourceful and adaptable. Every country has had to deal with similar issues during the pandemic such as testing, response measures, and how to live with the disease. We are constantly thinking about what is necessary, considering and implementing methods, and verifying their effectiveness. This is truly the process of research. Now is the time for us researchers to be resourceful.

I would like to express my sincere gratitude to the many people who have participated in previous Seirei International Research Conferences. We hope that the participants will have a meaningful time and a meaningful exchange at SIRC 2023!

Sincerest regards,

Isamu Shibamoto, Ph.D.
Chair, Seirei International Research Conference 2023 (SIRC2023)
SIRC2023 aims to provide an opportunity for Seirei Christopher University and its partner institutions to introduce their research and clinical activities to promote future joint research and international collaboration centered on Seirei Christopher University.
Monday, February 20 - Tuesday, February 21, 2023
SIRC2023 will be held in a hybrid format, onsite venue (Seirei Christopher University) and a virtual venue (Zoom meeting). Depending on the situation of COVID-19, the method of holding the SIRC2023 may be changed in accordance with the University's policy.

Please take all necessary precautions to prevent covid-19 when participating in the SIRC2023 onsite. All participants can join virtually as well.
We are accepting presentations on a wide range of topics related to healthcare, medical care, social welfare, and education. We also welcome presentations that are not yet in the form of research, such as introduction of activities at work, university introductions, future research initiatives, and undergraduate seminar activities.
Oral presentations will be conducted in Zoom meeting or onsite at Seirei Christopher University.
Poster presentations will be held only online, using online chat tool Slack for discussion.
English will be used for all presentations.

Please be aware that presentations done online will apply to public transmission under copyright law. Therefore, slides and posters must be free of copyright issues. Please be informed that attendees are strictly prohibited from sharing recordings and images of materials associated with poster and oral presentations.
■ Guideline for Oral Presentation
・ Zoom meeting will be used for oral presentations. Please install
Zoom application
in advance.
・ PowerPoint should be used for presentation, with no restriction on the number of slides.
・ Presentation should be 20 minutes long, with approx. 15 minutes for presentation and 5 minutes for questions/discussions.
・ Slide should be in 4:3 size in Microsoft PowerPoint 2016.
■ Guideline for Poster Presentation
・ Posters will be listed on a web page throughout the conference period, and visitors have free access to each poster.

・ Slack (online communication tool) will be used for poster discussion.

・ Please refer below for the format and guideline.
Please fill in the abstract form below and upload it on the registration site.
Abstract Screening and Notification of the Results
The SIRC Secretariat is responsible for selecting abstracts and deciding the date and time of presentations. If you have a preferred day and time, please let us know through the registration form. The notification of result will be sent to the registered email address, so please fill out correctly. We will get back to you in approximately 14 days.
Monday, February 20, 2023
09:00-09:30 (JST)
Opening
09:30-10:30 (JST)
Oral Presentation 1
10:30-10:45 (JST)
Break
10:45-11:45 (JST)
Oral Presentation 2
11:45-12:00 (JST)
Break
12:00-13:30 (JST)
Student Session
13:30-14:30 (JST)
Oral Presentation 3
14:30-14:45 (JST)
Break
14:45-15:45 (JST)
Oral Presentation 4
Tuesday, February 21, 2023
09:30-10:30 (JST)
Oral Presentation 5
10:30-10:45 (JST)
Break
10:45-11:45 (JST)
Oral Presentation 6
11:45-14:00 (JST)
Break
12:00-14:00 (JST)
Global Partners Summit
14:00-15:00 (JST)
Oral Presentation 7
15:00-15:15 (JST)
Closing
Seirei Christopher University

3453 Mikatahara-cho, Kita-ku, Hamamatsu-shi, Shizuoka 433-8558, Japan